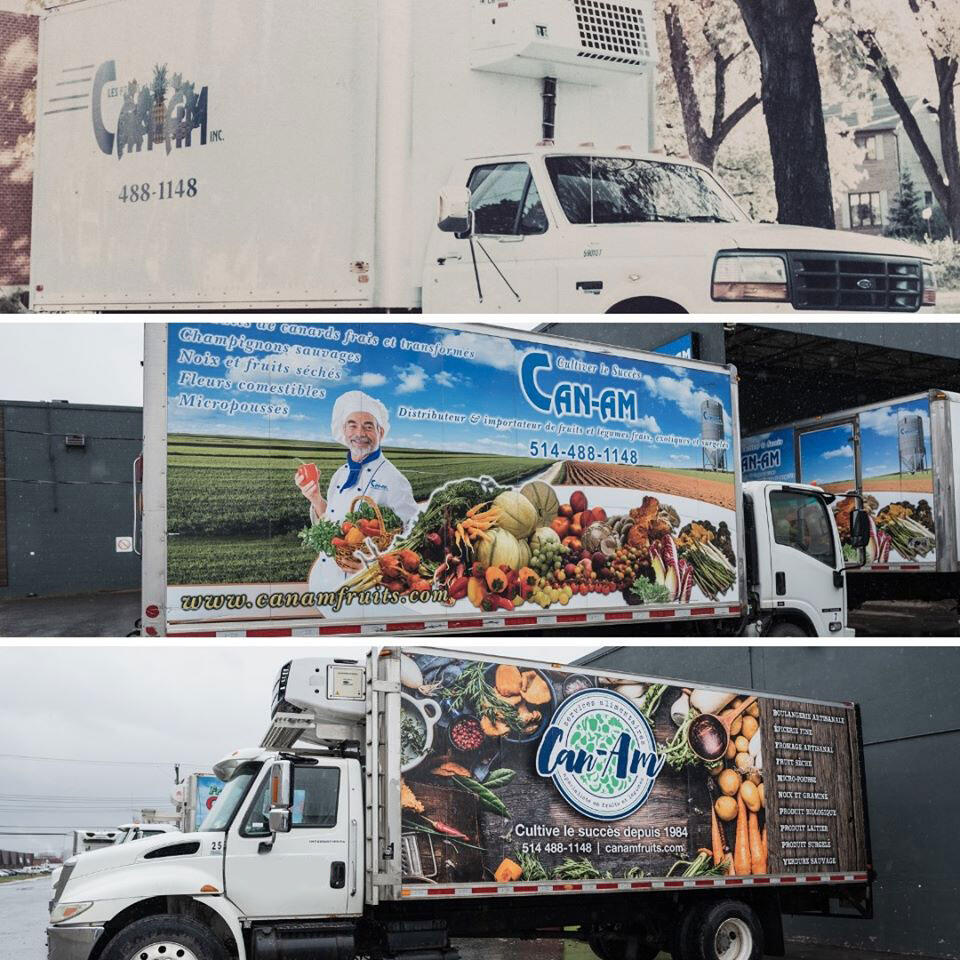 We cultivate success for almost 40 years
Founded in 1984 by Al Macdonald and taken over by his sons Robert and Sean, Can-Am is one of the largest fruits and vegetables distributors in Quebec.
In 2001, Mike Bono joined the company with a mandate to grow Can-Am into a full-service food distributor. In 2019 he acquired 4 Saisons, owned by Mario Piacentini and Mike Sabbagh, to increase the capacity to provide high quality fruits and vegetables.
Can-Am now employs close to 100 people and has relationships with the best producers around the world: Quebec, Canada, United States, South America, Europe, etc.
In addition to fruits and vegetables, Can-Am distributes a wide variety of products that make the company a one-stop shop with an offer of over 6,000 products.
Can-Am is a member of these prestigious organizations: